Mark your calendars: We're kicking off the Christmas season with a sweater social!
Join us for a FREE networking happy hour with fellow young professionals on December 1 at 7pm.
We'll have food, drinks and a whole lot of fun!…
More details to follow. But you can go ahead and find your best (or worst) Christmas sweater to wear
Stay tuned!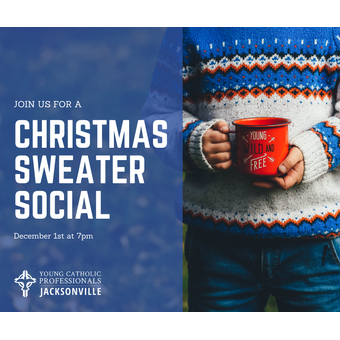 3383 University Blvd N, Jacksonville, FL 32277